The Lions Club Parramatta have been incredibly generous with their support of the S.E.A.T Project in Australian schools and organisations. Lions recognise the value of community, collaboration, innovation and social enterprise that the S.E.A.T Project offers and a happy to be a part of it's butterfly effect.
To date they have supported:
Solomon Islands Project  – a joint venture of S.E.A.T Project, Lions Club Parramatta and Australian Schools. Our goal is to provide an opportunity for Australians and Australian children to experience the joy of impacting a community in a third world country, close to home.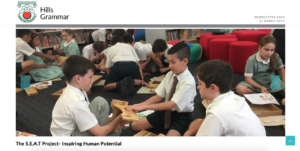 March 2017 Newsletter Hills Grammar:
Father Chris Riley's Youth Off the Streets Program to participate in the S.E.A.T Project. Through their connection with Youth Off the Streets, Lions Parramatta are supporting self discovery, growth and connection for young people.
"All youth deserve the best possible chance at starting life as a young adult in the right environment. YOTS provide a structured and stable environment for all students to achieve the best possible outcomes in line with modified learning environments and empathetic staff. Without the YOTS school, many of the youths that have been assisted may never have reached their full potential."        Jon Copson Lions Club Parramatta.
The Hills School Northmead to participate in the S.E.A.T Project. The Hills School caters for students with moderate to severe intellectual disabilities, which may include physical disabilities, sensory impairments or autism spectrum disorder. By working in partnership with the school, Lions Parramatta are creating an opportunity for them to live out their school vision, "We Love Learning" through participation in the S.E.A.T Project.
Parramatta Lions Club creates miracles through service!
Website: Parramatta Lions Club