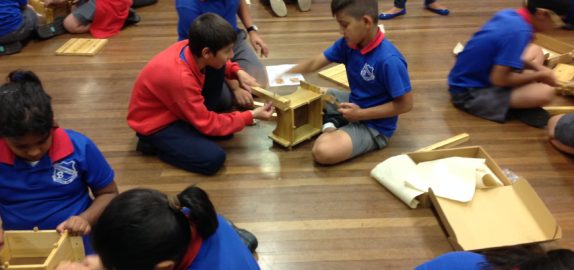 Price : AUS$325.00Enquire NowOrder Here
Please contact us for more information at info@seatproject.org
Foundation to Year 2
The S.E.A.T Project have developed a range of Lesson Plans which can be used in the classroom and form the basis of a cross-disciplinary learning experience. Each Stage includes five age appropriate lessons designed to address multiple syllabus outcomes simultaneously.
There are 3 Stages available which correspond to Foundation to Year 2, Years 3 & 4 and Years 5/6 & beyond. You choose the Stage that is most suited to your students.
In Stage 1, students will:
Engage in problem-solving and teamwork while building the SEAT together.
Enjoy the story of SEAT to appreciate the message "be happy with who you are," developing comprehension and critical interpretation of the plot and characters.
Watch and listen to the song With My Own Two Hands from the Curious George movie, guiding them to identify their own unique attributes and each person's potential to enrich the lives of others.
Explore the butterfly effect and their own capacity to care for others.
Explore their own artistic expression and individually, or in teams, design their SEAT decoration to express the power of individuals caring for others.