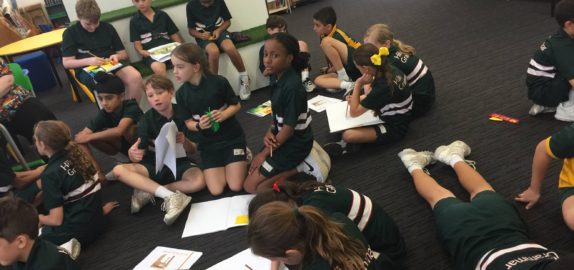 Price : AUS$325.00Enquire NowOrder Here
Please contact us for more information at info@seatproject.org
Year 3 to Year 4
The S.E.A.T Project have developed a range of Lesson Plans which can be used in the classroom and form the basis of a cross-disciplinary learning experience. Each Stage includes five age appropriate lessons designed to address multiple syllabus outcomes simultaneously.
There are 3 Stages available which correspond to Foundation to Year 2, Years 3 & 4 and Years 5/6 & beyond. You choose the Stage that is most suited to your children.
In Stage 2, students will:
Engage in problem-solving and teamwork while building the SEAT together following simple instructions.
Enjoy the story of SEAT to appreciate the key themes of the text and the program, developing comprehension and critical interpretation of plot, character motivation and theme.
Read the fable of the Two Pots, where the unique gifts of an individual are identified as enriching the lives of others and explore potential pathways to growing their own unique attributes to enrich the world in which they live.
Explore the chaos theory phenomena and it's relevance to the S.E.A.T Project and socially, environmentally and economically sustainable practices around the world.
Explore their own artistic expression and individually, or in teams, design their SEAT decoration to express some aspect of the program's content around self, others and sustainability.