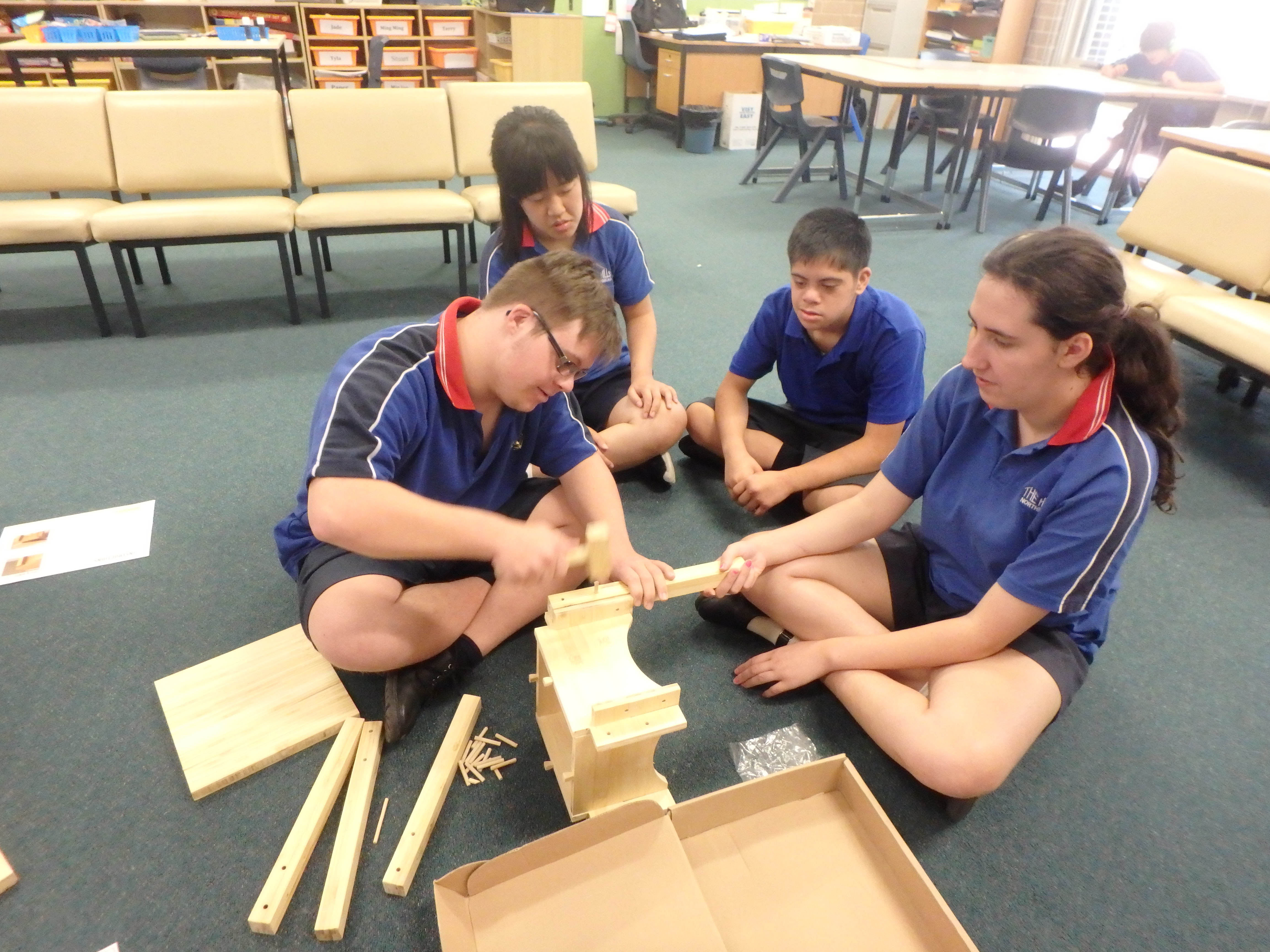 Year 11 and 12 students at The Hills School Northmead have built their SEATs. Some students managed to work independently, while others needed support throughout the process.
Students found it challenging to build the bamboo stools from a flat pack, but what was really encouraging was their ability to keep going. They gave it a really good go!"

Teacher – The Hills School Northmead
In a caring and supportive learning community, The Hills School caters for students with moderate to severe intellectual disabilities, which may include physical disabilities, sensory impairments or autism spectrum disorder.
Their school vision, "We Love Learning" is reflected and embraced in positive behavioural approaches and student learning within the school.