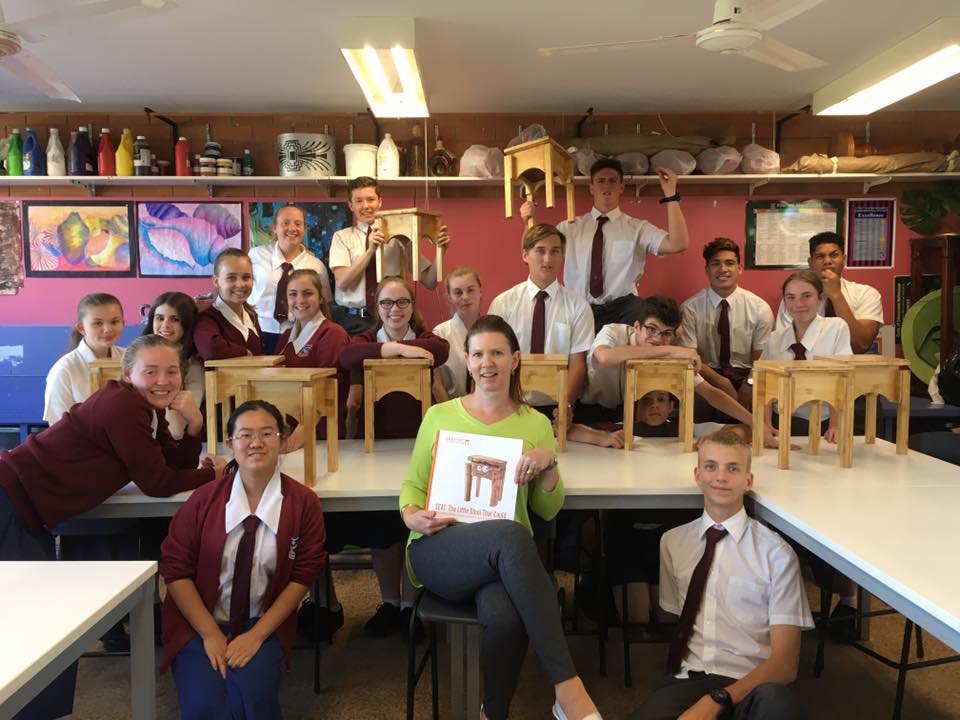 The Year 10 students of Wavell State High School have added their own individual twist to the S.E.A.T Project.
As a community service project, the students have raised money to fund their own SEATs! They will then build, decorate and deliver to a local prep school where they will share the story of "SEAT: The Little Stool That Could", leaving both SEATs and story book behind.
These Year 10 students have even sourced their own donations for paint and partnered with a local business to donate the story books!