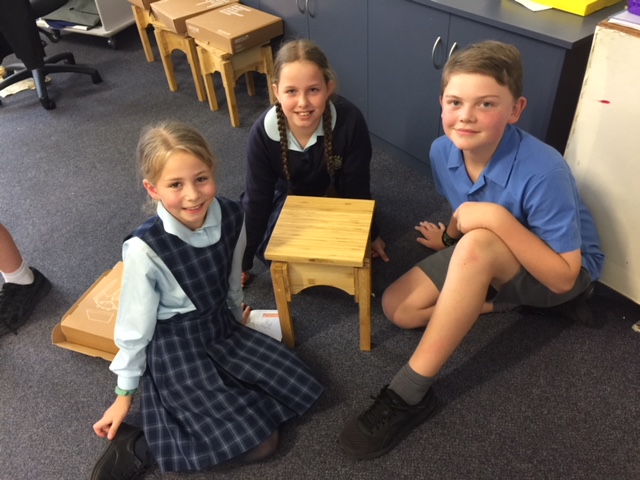 We are so excited to welcome our first school in Tassie! Trevallyn Primary School in Launceston began their S.E.A.T Project with teamwork – the SEAT build. As they continued on their SEAT journey, students researched where they could lend a helping hand in their community and perhaps even globally.
The Year 5 students S.E.A.T Project outcome has been to support Wombat Mange. Across Australia there are cases of wombats scratching themselves to death because of a skin disease caused by mites. One population however in northern Tasmania, where our students are from, is being affected far worse than most. The number of wombats has dropped by around 94 per cent due to the debilitating mange infection of wombats. The students of Trevallyn were passionate about supporting this cause.
Year 6 have decided to support City Mission and Breast Cancer.
We held a silent auction for our SEATS on our open STEAM night at school and raised money for  the two charities that each class decided on. Students had a to write a persuasive argument and share to with the class to decide the voting.

It was a great success!!"

Jane Hudson – Assistant Principal