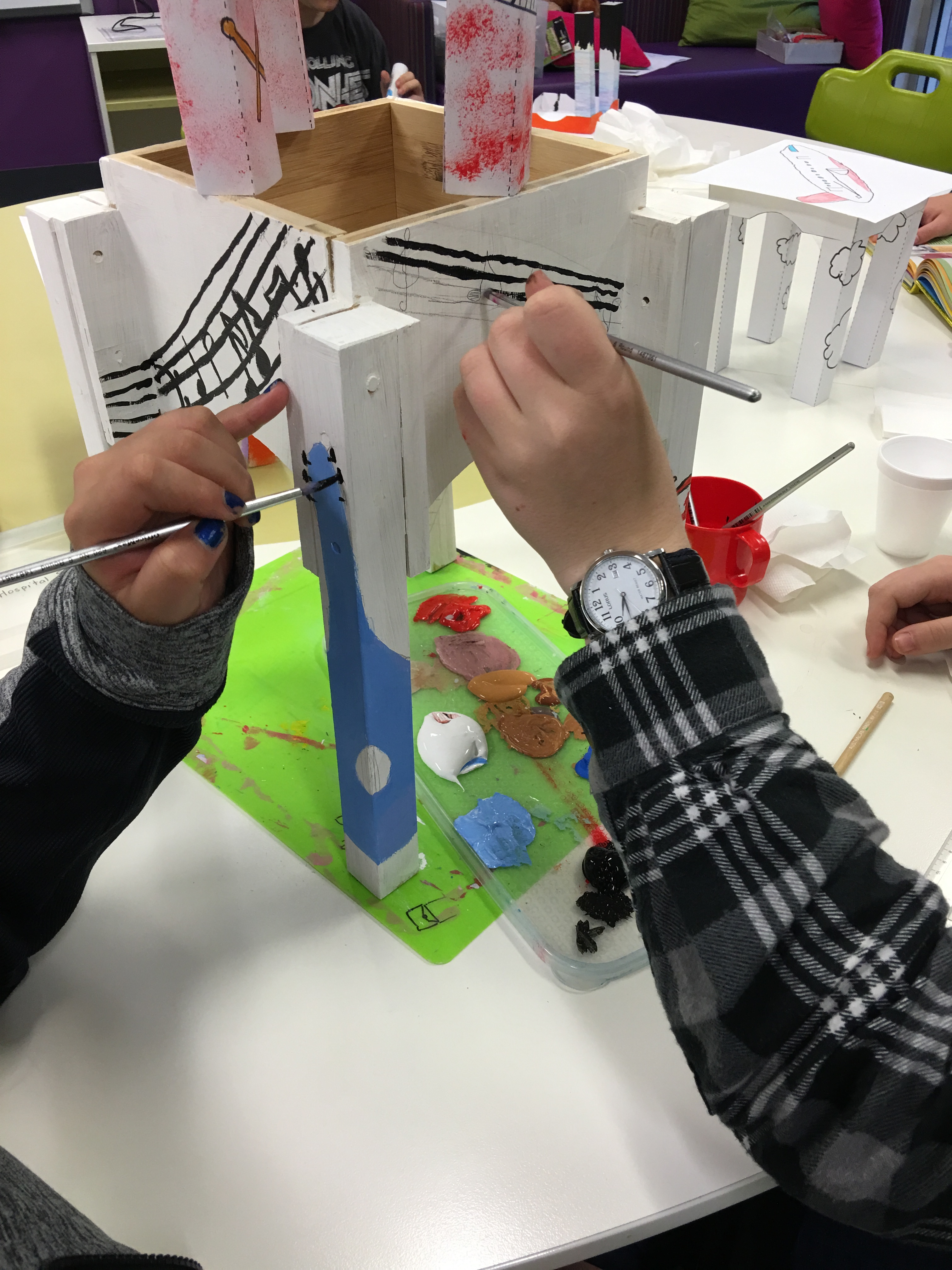 2019
Students from Westmead Children's Hospital School will participate in the S.E.A.T Project again this year! We can't wait to see what they do!
2016
The S.E.A.T Project was delivered to students from K-12 at The Hospital School Westmead.

It provided the opportunity to deliver a cross-curricular program that focussed on Sustainability, Visual Arts, Literacy, the themes of friendship and change and offered opportunities to students to work in teams and as individuals.

The Hospital School is unique in that students are taught in a variety of learning spaces including classrooms and at patient's bedsides. These different learning environments demands that teachers think creatively, ensuring that students can still fully participate in their learning but in an appropriate way. Teachers were able to make amendments and differentiations to the S.E.A.T Project to suit their student's individual learning needs and learning environment.

The S.E.A.T Project allowed students with a variety of learning styles and needs to work together to problem solve, think creatively and critically. It allowed students to develop communication skills and it encouraged higher order thinking.

Students across the school enjoyed the program as it provided a variety of learning opportunities in a variety of ways. Students enjoyed building and decorating their SEATs which they are donating to various wards and clinics within the hospital."

Rebekah  – Teacher, The Hospital School, Westmead.
2015
Staff at the Westmead Children's Hospital School participated in a one day SEAT workshop to gain a better understanding of what their students will be experiencing when they participate in the S.E.A.T Project education program. Teachers enjoyed putting the SEAT together as a team, they read "SEAT: The Little Stool that Could", made connections associated with the activities completed, watched SEAT being built in Vietnam and decorated their own SEATs.
Here are some of their comments……..
Lots of themes to cater for different needs
Ability to introduce many aspects – friendship , global connections, butterfly effect, sustainability and collaboration
Direct impact on the positive effect to village life in Vietnam
Expanding one's horizons as we move beyond the SEAT
Planning the purpose and design of the SEAT
Working together makes a task easier
Kinaesthetic/Visual/Auditory
How lucky we are!