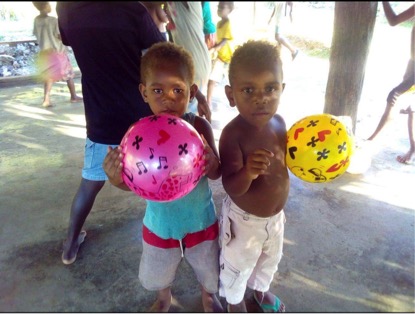 Year 4 students of Rosebery Primary School in the Northern Territory participated in a team of 6 Darwin schools embracing a S.E.A.T/Darwin community project across 2018/2019.
The students began learning about non-profit organisations through their S.E.A.T Project lessons. Whilst they were researching, they diverted to schools and resources available in schools. We have two students who have attended schools in India and although they did not have carpet, their school was well-off in comparison to others. We auctioned off our SEATs at a school community event and the money raised will go to support an underprivileged school."

Rachel Organ & Beth French – Year 4 teachers
After careful consideration, the Rosebery School community decided that they would like to share their well-earned funds with a small village community in the Solomon Islands. Grace Divine School in Malaita Province, was established by Grace Kirimaoma and her husband many years ago because the little students could not cross the deep river (which is flooded most of the time) and walk the 2 kilometres to their school. Grace Divine School has no electricity or water except for a mountain stream tap outside which is used for washing, bathing and drinking. The school is far from any town, Grace does not have any teaching resources except for bits of paper and some stubs of crayons, students do not have games or toys. Due to freight being so expensive, the students thought it best to transfer money directly to the school where these basic needs for the students could be purchased locally.
This donation has been life changing for them. These children are very happy. The donations bring a lot of new life experiences for these children. The children, mum and the community send their big thank you to you, your students and Rosebery School for the donations. The children and mum feel they are connected with you through the beautiful heart your school have for them. May God's blessing be upon you all. "

Sharon Frank – teacher/daughter of founder Grace Kirimaoma