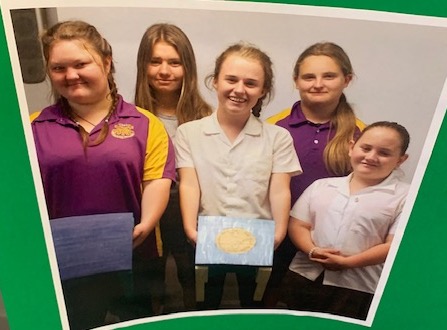 The Hay War Memorial High School is no ordinary high school! It was opened in 1923 as the town's war memorial, built to honour those who lost their lives in World Ward I. A great proportion of those enlisted in active service from the small community of Hay lost their lives to the Great War. This impacted greatly on the Hay and district community, who had one of the largest enlistment rates for a small town in Australia.
The extraordinary museum within the school still exists today. It aims to connect young people today to young people from the past. Honour rolls hang in the school hall and stone tablets listing those who died in World War I stand in the entrance to the school. The museum's collection preserves medals, photographs, uniforms, letters and diaries of local servicemen and women and the history of the school and its students.
When a group of students recently completed their S.E.A.T Project at Hay War Memorial High School, it made sense to share their participation as an exhibit in their Museum as a reflection of the students themselves.