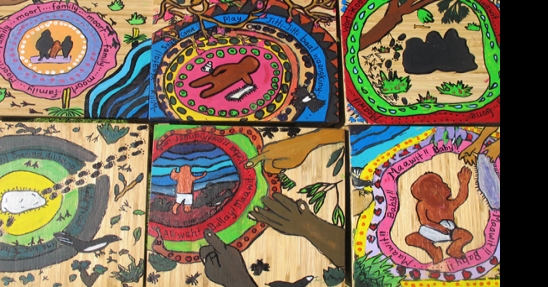 The S.E.A.T Project was implemented with a class of Year 5 students at Geographe Primary School as a tool to assist students to use their creative thinking to better understand and appreciate their local Indigenous culture.
Since 2010, Geographe Primary School has led an innovative reconciliation program to collaborate with their local Noongar community and elders. With a shared focus on literacy through language and visual storytelling, the school used the S.E.A.T Project to frame the reconciliation program.
Geographe Primary used their SEATs to create a bush classroom on their premises!
Jaxon, one of the students from the school says, €œI like the S.E.A.T Project as it raises awareness about things we need to care about. It'€™s about literacy, teamwork, creativity and communities sharing and it'€™s fun as well. Being aware of reconciliation is important. I also liked the S.E.A.T Project because it really gives you an idea of how a story can be told. To read more go to this link: https://www.seatproject.org/seat-workshops/geographe-primary-school-takes-a-s-e-a-t-towards-reconciliation/
Geographe Primary School is an independent public school nestled in a beautiful bushland setting in the regional coastal town of Busselton in Western Australia.