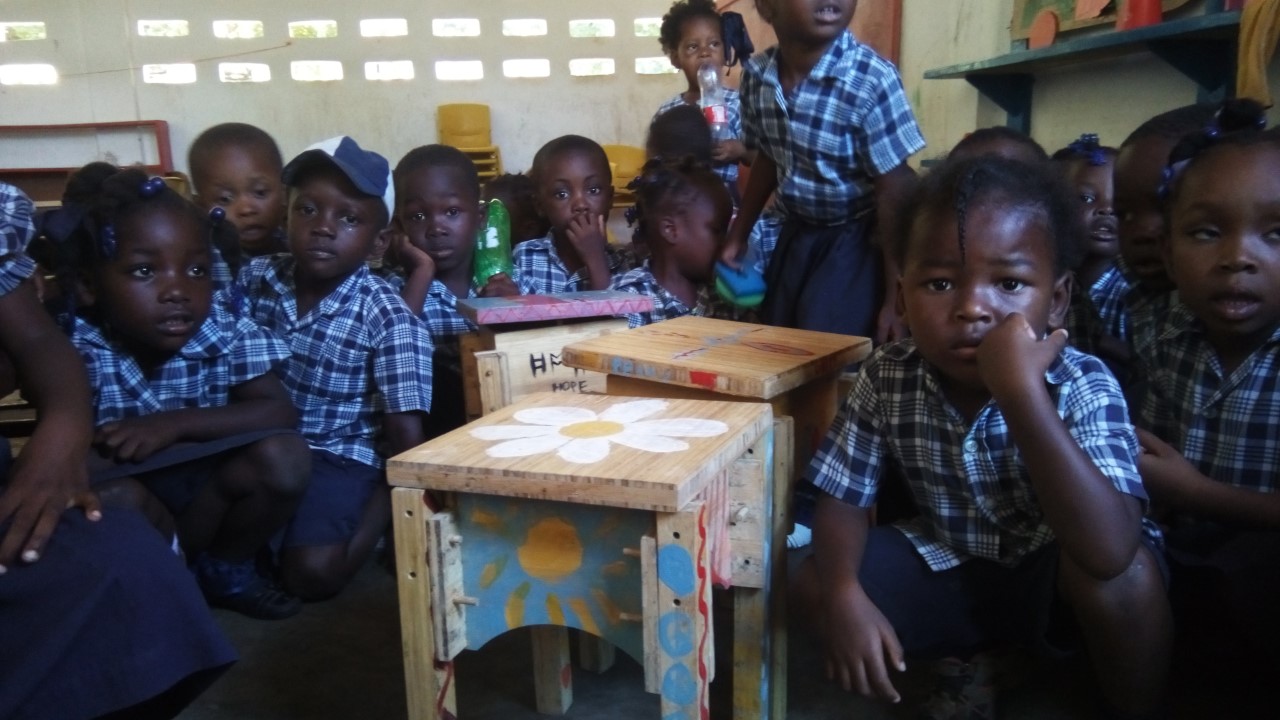 We are so excited to welcome our first Montessori School into the S.E.A.T Project community.
I have thoroughly enjoyed the teaching experience, it is so lovely to get so many resources handed to you and be able to tap into so many websites and videos! I would love to take this project further in the future.

From the perspective of the students, they loved the building of the SEATs in lesson one. The lessons in-between have been an insightful experience for the students, they have found it challenging at times to think deeper than the text level of the stories, and also to consider themselves and others in a positive way. They were very interested in the discussion of organisations who "pay it forward". The students discussed at home and many have been successful in engaging their parents in thinking about committing to such causes in the future."

Jenna Cunningham  – Teacher, Canberra Montessori School
The students decided to gift their SEATs to the children of Paradis des Indiens school in Abricots, Haiti. With the help of the Haitian ex-pat community in Australia and DHL Transport, the students were able to arrange the connection, transportation and delivery of their gifts.
Michaelle de Verteuil is doing wonderful things for the little children in Haiti at Paradis des Indiens. You can go to their Facebook page to see all the work they have been doing to help after Cyclone Matthew destroyed the 11 schools Michaelle had built in the mountains.

May I take this opportunity to thank the children in Canberra to have thought of Haiti for the donation of the SEATs. We are still looking forward to find more donations from Australia. We wish we could do more and more for our this little country we dearly hold in our hearts.

Thank you from Myrlande and myself, Michaelle de Verteuil and all the children of Paradis des Indiens, and may the good Lord bless you."

Mikki Davidson – Haitian community in Australia.
Video: Paradis des Indiens School
Here are several pictures of the children sitting on the benches you and your colleagues sent us all the way from Australia.  Please relay our most sincere appreciation for this gift to all the people involved in this project.

The children of Fondation Paradis des Indiens are very grateful for these little seats and note that the older children who train in our woodworking workshop will try to duplicate them for the other children of our mountain schools. Many many thanks again and best regards,"

Michaelle de Verteuil – President, Fondation Paradis des Indiens, Abricots, Haiti