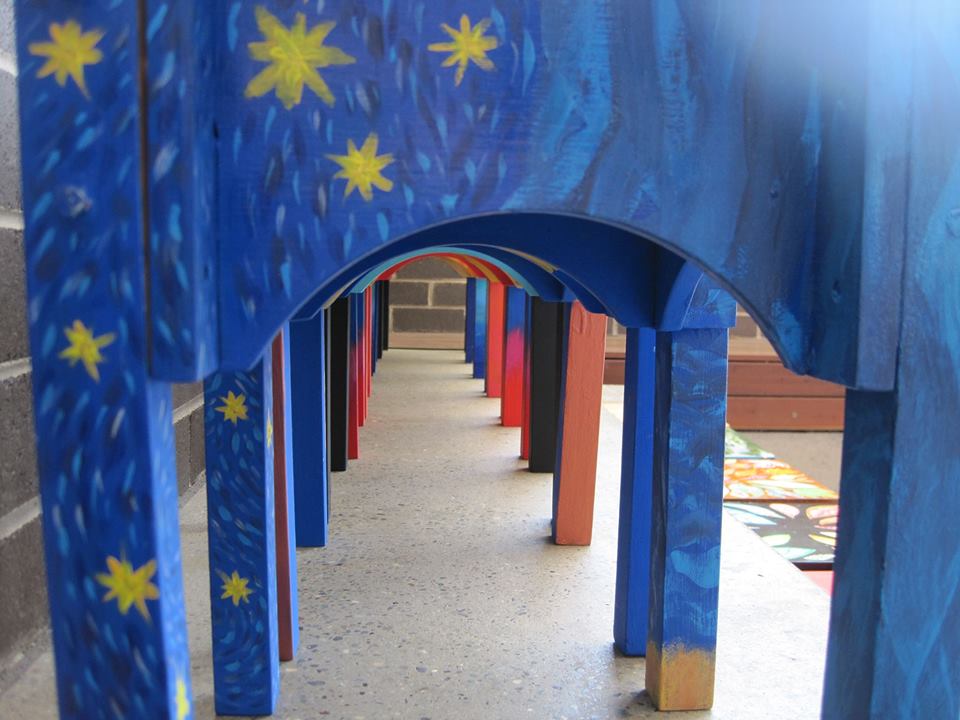 2019
Royal North Shore Hospital School will run it's 3rd consecutive S.E.A.T Project this year! These fabulous SEATs have already been completed by students in preparation for a combined S.E.A.T Project auction to be held in August 2019. All co-ordinated by the dedicated staff at RNSHS who continue to incite and enthuse many local schools to become part of a powerful, collaborative, global contribution.
This year they will partner with:
Cammeray Public School
Lane Cove Public School
Fisher Road School
Forestville Public School
2018
Royal North Shore Hospital School's SEAT butterfly effect is spreading! They participated in S.E.A.T Project again this year in partnership with:
The Royal Darwin Hospital Youth Program
Planet X Youth Centre North Sydney
Synergy Youth Centre Lane Cove
North Sydney Boys High School
Cammeray Public School and
Lane Cove Public School
The students constructed, designed and decorated their SEATs alongside the Project's values-based lessons of sustainability and social impact. On 22nd August 2018, Royal North Shore Hospital School hosted an auction to sell 58 SEATs, showcasing the gifts and talents of the students. Over 80 parents, students and community members attended the event. The proceeds of this auction (over $4200!) benefitted those both at home in Australia and overseas; Northern Beaches Women's Shelter and Seven Women Charity in Nepal where monies raised will enable Seven Women Charity to educate 14 students for an entire year.
2017
With the generous support of Dirk Chinchen, students of the Royal North Shore Hospital School from Kindergarten to Year 12 had the opportunity to experience the S.E.A.T Project, becoming Australia's future change makers!
A member of the S.E.A.T Project team happened to meet Dirk and he offered to personally donate the funds required for the RNS Hospital School to be involved. "The work that S.E.A.T Project are doing in the community and schools is wonderful. I found the project to be quite compelling…..a worthwhile and meaningful initiative. Even more meaningful, as RNSH is where I arrived in this world!", said Dirk.
Royal North Shore Hospital School's SEAT event raised over $1300 to donate to the 'Seven Women Project', who empower marginalised women through education, skills training and income generation. Take a look at their photos below.
Royal North Shore Hospital School would like to acknowledge the contribution of Dirk Chinchen, who initially purchased the SEATs to allow us to start on this exciting project. We would also like to thank Bradfield College for their collaboration and credit our Art Therapist Nicki Parker, who has inspired students and staff to explore and develop their own creativity."

Vanessa Murphy – Principal, Royal North Shore Hospital School NSW
February 2017 Royal North Shore Hospital School Newsletter: