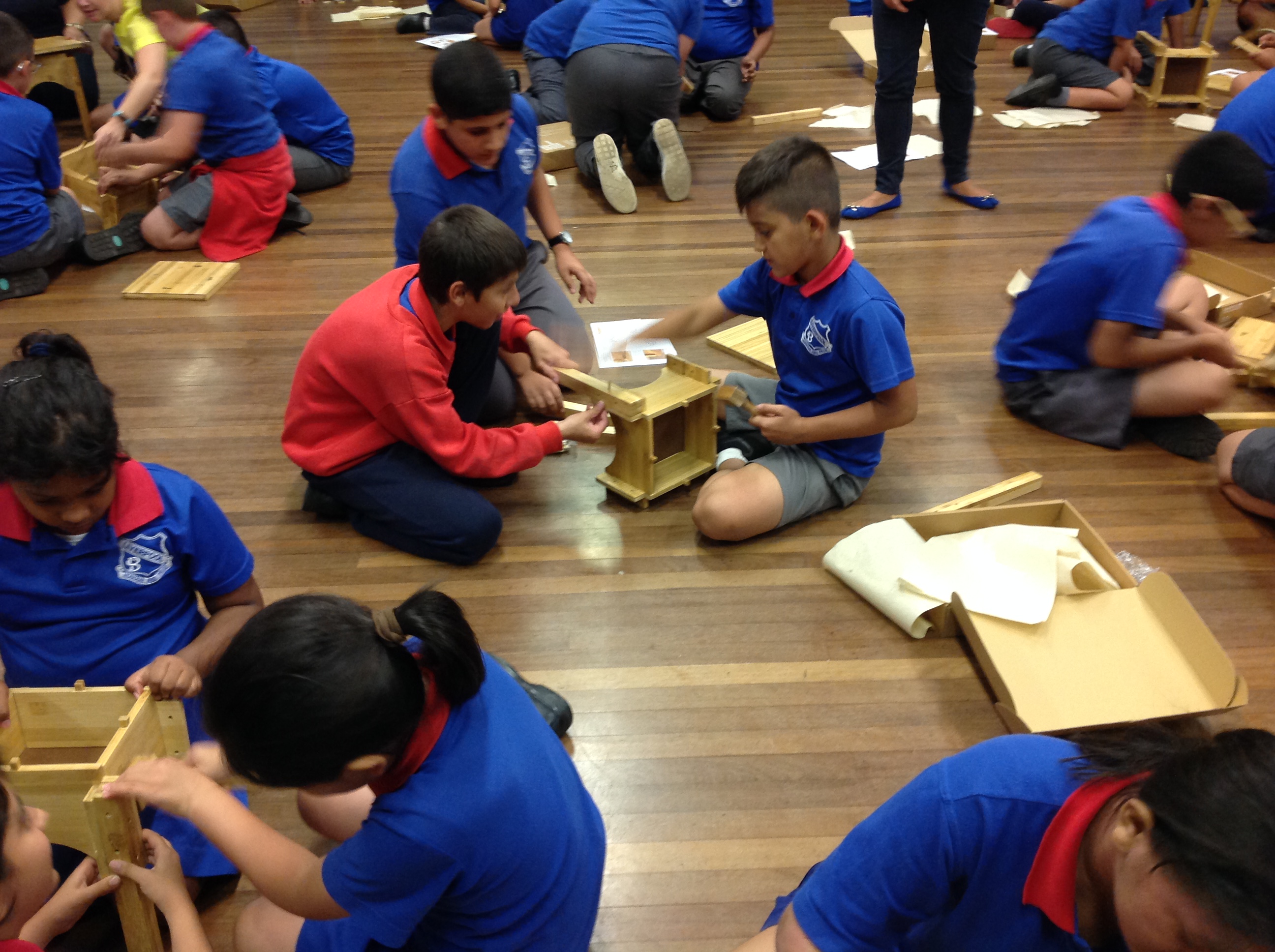 Liverpool Public School's motto is to "provide a learning journey for each child that empowers them to be the best they can be". Year 5 teacher, Natalie Pritchard, talks below about their SEAT build experience….
The S.E.A.T Project was a great way to develop friendships and encourage collaboration amongst our Year 5 students in Term 1. We are developing a school culture that has a strong sense of student leadership. The S.E.A.T Project assisted with this mindset and allowed our students in small groups to think and create solutions to the issue and activity, instead of relying on others to assist them.
It was great to see students work together to achieve an end goal. As teachers it was a positive and rewarding experience to see student satisfaction and pride from them that was displayed once they had finished their project build."

Natalie Pritchard – Year 5 teacher, Liverpool Public School NSW
As Year 5 continue their S.E.A.T Project, we'll see how they use their unique gifts and talents to become powerful contributors!