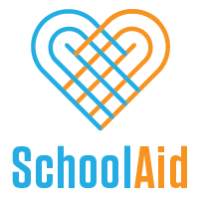 The S.E.A.T Project are friends of the SchoolAid (formerly KidsGive) organisation. We were invited to speak as guests at a recent KidsGive Ambassador Team (KAT) meeting. Held at the new and impressive Ernst & Young building in George Street Sydney, we introduced SEAT to a group of school leaders from Ascham, St Aloysius' College, Manly Village Public School and All Saints Grammar.
This extraordinary group of students are truly making a tangible difference to the lives of others – kids helping kids through commitment and action. Through their participation as a KAT member, these kids are learning about personal and social responsibility and the needs of others, and how the power of their actions can truly make a difference.
SchoolAid is Australia's first crowdfunding platform for kids. It is a long established non-profit organisation whose purpose is to grow kids philanthropy. SchoolAid turns fundraising and philanthropic dreams into reality. It's for kids everywhere who want to make a difference. They promote a world based on care, compassion and empathy, and believe that these values are best learnt through experience.
Website: SchoolAid