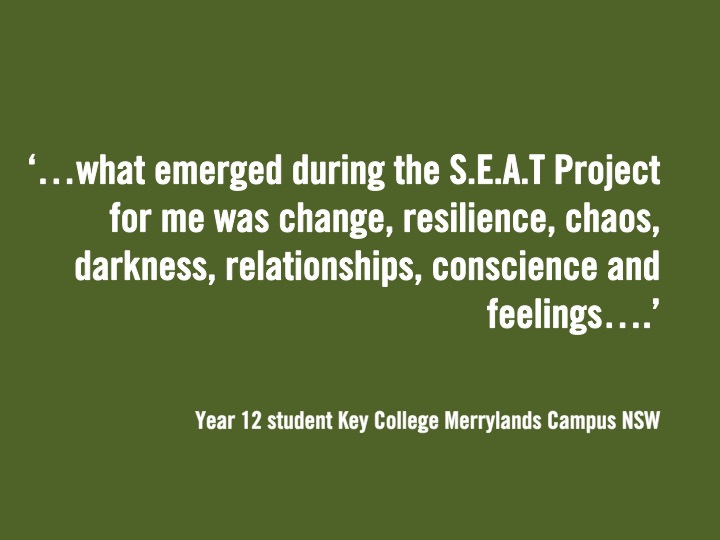 Key College, Merrylands campus, is a Father Chris Riley's Youth Off The Streets School. As a part of the "StepUp Program", Year 11 & 12 students from Key College began their participation by helping Year 7, 8 and 9 students from Holroyd School put their SEATs together.
Melissa Fotea, student support at Youth Off The Streets said, "We had so many ideas about how to get the S.E.A.T Project started in our setting. I thought it would be valuable to begin by our students volunteering to assist another local school who are also participating in S.E.A.T".  Holroyd School supports students with moderate and severe intellectual disabilities. "Our students have come together to partner in the teamwork stage of the program (that's what the 'T' stands for in S.E.A.T). Once they've helped Holroyd, then we'll begin our process back at our school".
Melissa said, "this has been a learning experience about community and a powerful reflection tool for our students. They have been the ones driving the rest of the Project because they've loved it so much!"
Key College, Merrylands campus, is an accredited high school offering a flexible curriculum that responds to the specific needs, interests and talents of young people who have been disconnected from mainstream education.
This participation is made possible by the support of the Lions Club of Parramatta.