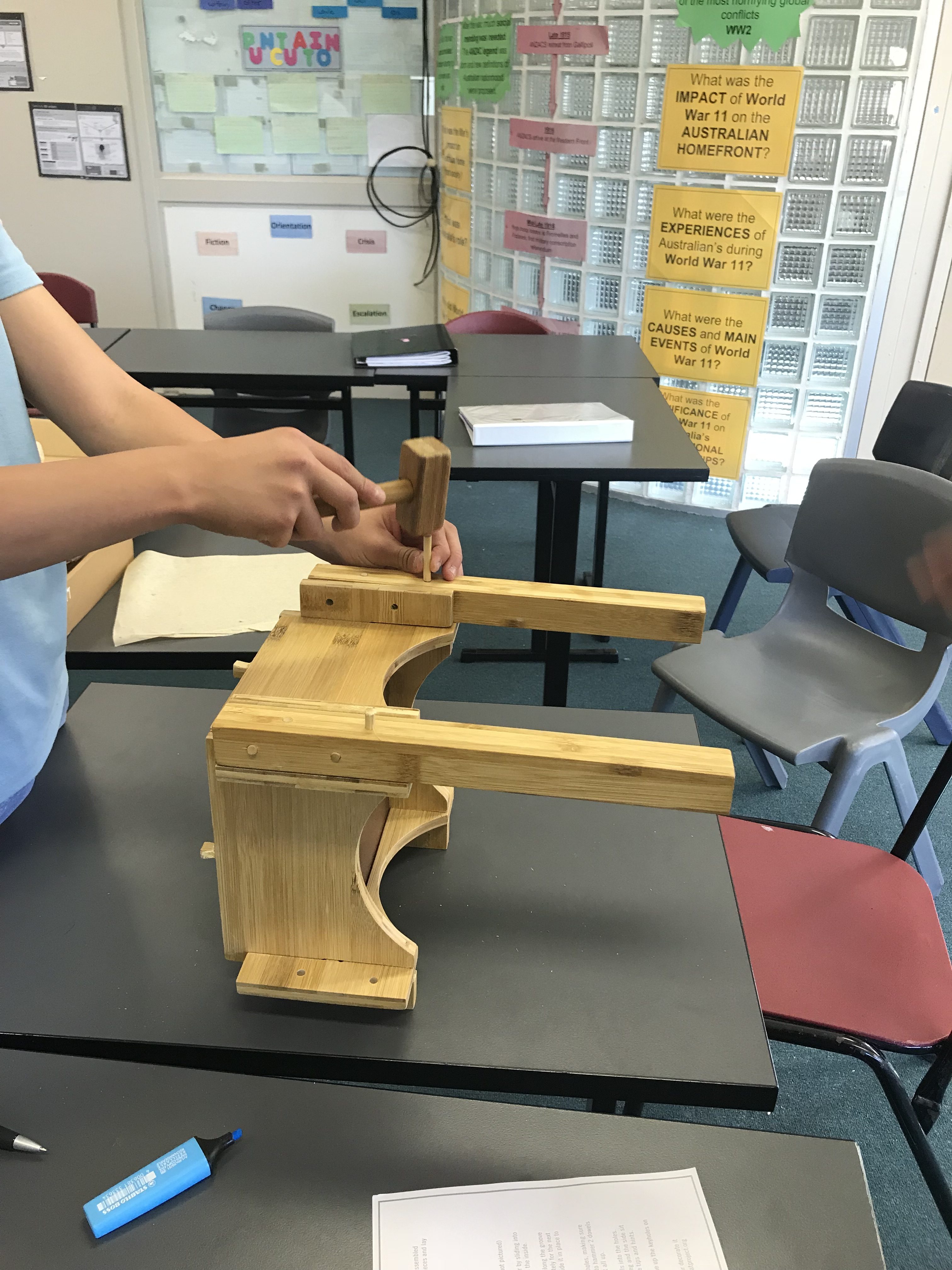 Craig Davis College is a Father Chris Riley's Youth Off The Streets School. The College is an accredited alternate high school in the Wollongong region for students aged 14- 18 years old and have disengaged from mainstream school. We're excited that they've joined the SEAT community of schools to participate in 2018. Take a look and their photos and read about what they've learned and how they've used their SEATs to make a difference.
Our students thoroughly enjoyed the project and loved making and painting the designs of the SEAT. Here the red & grey SEATs were designed to match our Children's Cubby House Project which is being donated to our local nursing home for visiting children at the centre. The SEATs have been filled with toys for kids to play with when visiting at the nursing home. We are still designing and finalising the cubby house to ensure it fits into the designated space.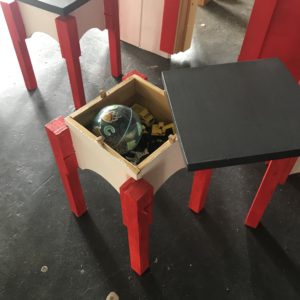 Two of our students came up with the following unique designs for their SEATs (see below):"
Stefanie Liversedge – teacher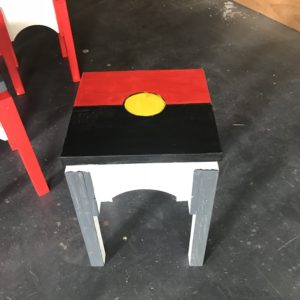 LOCHIE – Year 10
Lochie decorated his SEAT with indigenous heritage flag colours. He would like the SEAT to remain at the school as an awareness of our Aboriginal Culture.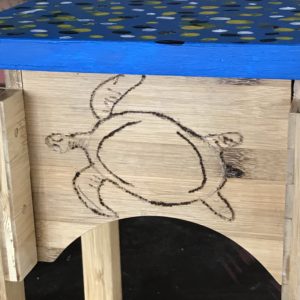 RHYS – Year 9
Rhys called his SEAT 'Rainbow Warrior' & designed it with a focus for his love of the ocean and creating a positive environmental message behind it. He used a wood burning technique to draw his turtle, shark & crocodile motif.