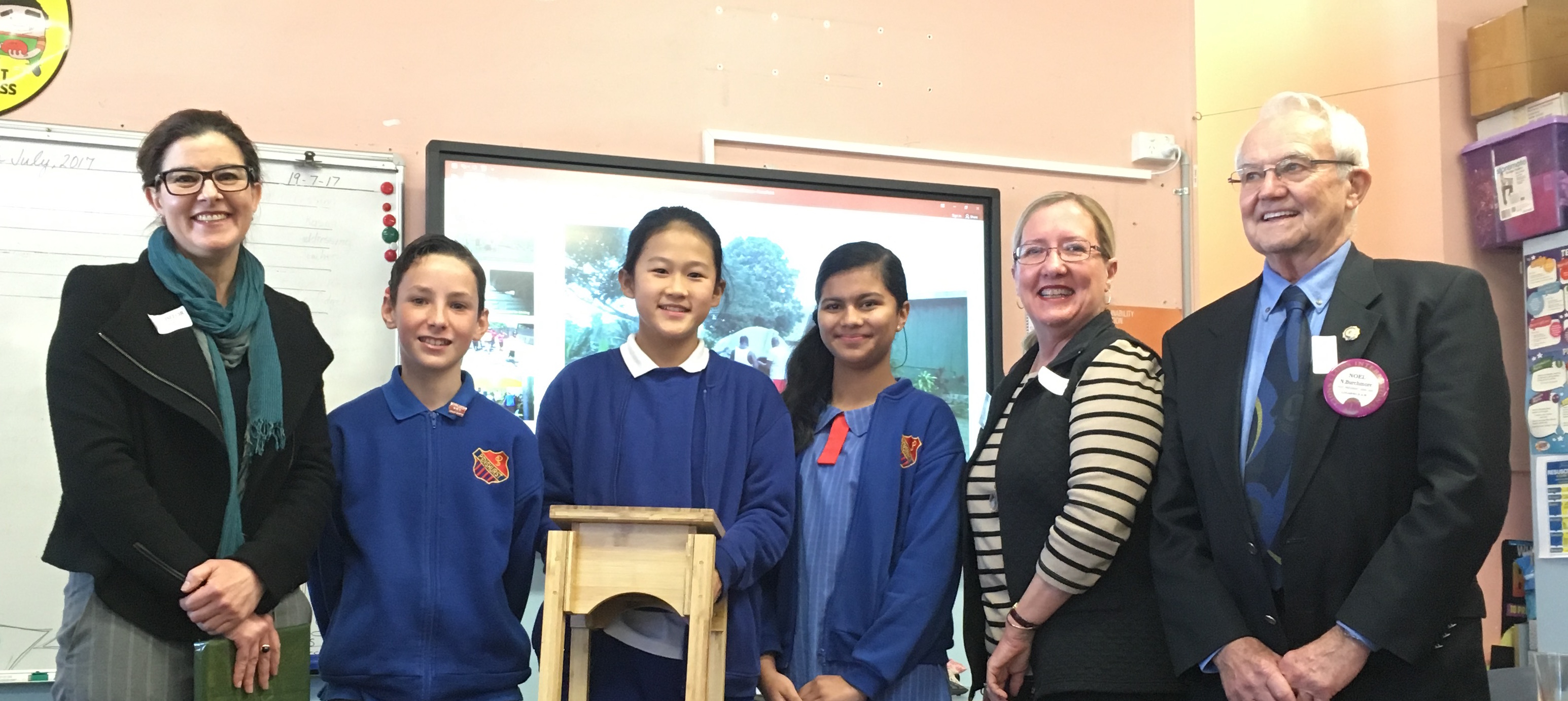 2017
With the generous support of The Lions Club of Lugarno, Year 6 students of Penshurst Public School embarked on their second S.E.A.T Project; a mammoth joint venture that supports the Solomon Islands. With an introduction to Gilbert Camp's Global Harvest Christian Academy School, the Year 6 students have created their own butterfly effect. We have followed them on their journey as they've developed their gifts and talents to become powerful contributors!
With the help of the St George Leagues Club, students exhibited their decorated SEATs for silent auction in their local community. They raised over $1000 to deposit into a 'medical supplies' bank account for the Gilbert Camp, Global Harvest Christian Academy School. After researching life for children in Gilbert Camp and learning about the death of a young boy from malaria, and that families cannot afford malaria tablets, students actively campaigned and promoted their SEATs in order to raise these funds. Extraordinary work Year 6!
To read more about the 2017/2018 S.E.A.T/Solomon Islands Project click here:
Here are their SEATs and some student comments about what they've learned…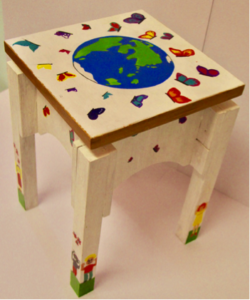 SOLD!
Butterflies by Era and Avani
"a small flap of a butterfly's wing can make big change."
Connor  – Year 6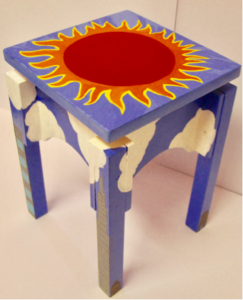 SOLD!
Evolution of Humanity by Aavash, Kevin and Luca
"we always continue to grow and thrive."
Iris – Year 6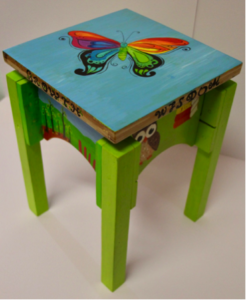 Growth, Unity, Fun and Wisdom by Angus and Jack
"elements that combine make the biggest impact"
Shamsuddin – Year 6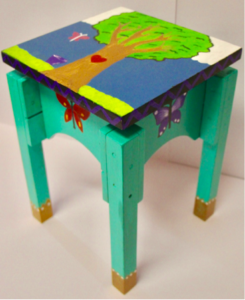 The Butterfly's Effect by Anneliese, Felicia and Dimpee
"a small act of kindness can make a huge difference in someone else's life."
When presented with the provocation, "give a man a fish, and he'll eat for a day – teach him how to fish and he'll eat for a lifetime", these students commented with the following…….
Era  – Year 6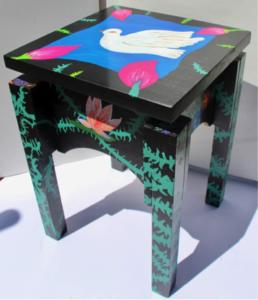 SOLD!
Darkly Twisted by Leykhan and Grace
"Just by giving a bit, you can change someone`s life."
Zoe – Year 6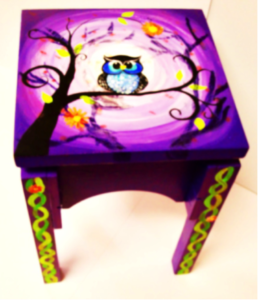 SOLD!
Twilight Swirl by Yasmin, Qinwei and Simon
"Spreading wisdom across the world"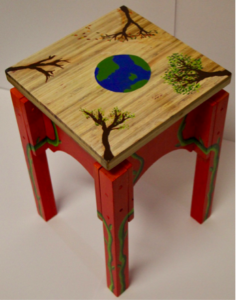 SOLD!
Vines Of Humanity by Srijan and Aryabrat
"Wherever we come from, we are all connected."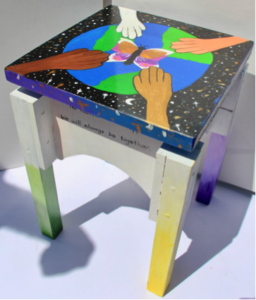 SOLD!
Elements of Life by Brielle, Christabell and Sabrina
"The hands and butterfly represent how harmony can come from the butterfly effect."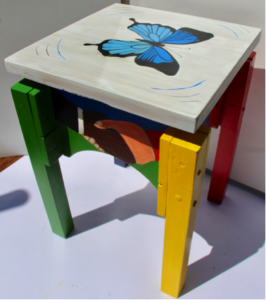 SOLD!
Unity by Aayam and Dhanzel
"It doesn't matter where you come from or what religion you are, we are all the same in a way."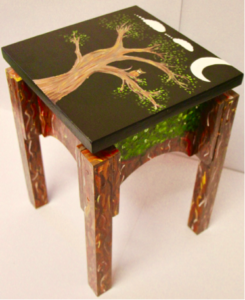 Wisdom by Connor, Alex and Ezekiel
"The wisdom on the roots grows and grows, eventually sharing this knowledge across to the Earth, starting with the children."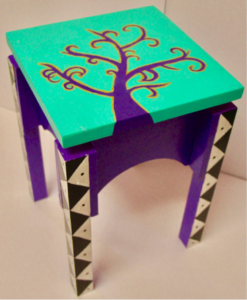 SOLD!
Tree of Life by Avani and Shirley
"Our SEAT is a mixture of growth and life."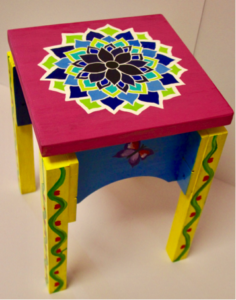 SOLD!
Nature by Aditi and Katy
"You cannot stand up in this world without people by your side."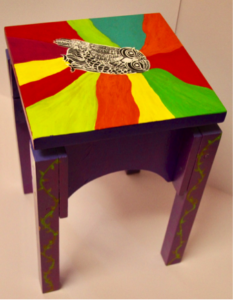 SOLD!
Rainbow Superstar by Peter, Aryan and Phillip
"The bright colours are to symbolise happiness."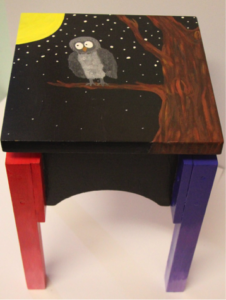 Twilight Owl by Kelvin, Laurence and Sasha
"Twilight Owl, is a representation of wisdom and happiness."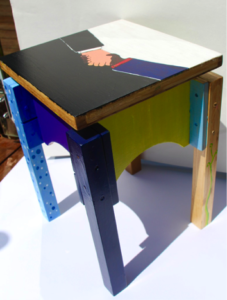 Hands of Humanity by Kasun and Phoenix
"We are all different and we should be proud of our differences."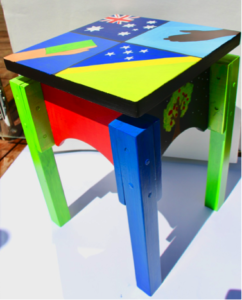 SOLD!
Island Giving by Joshua, Joshua and Jodan
"One island giving to another if they're in need"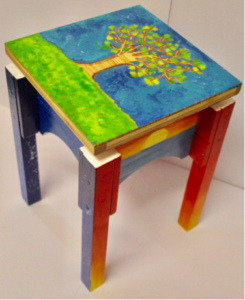 SOLD!
Life by Jessie, Iris and Zoe
"The beautifully blended colours are a simple metaphor for life."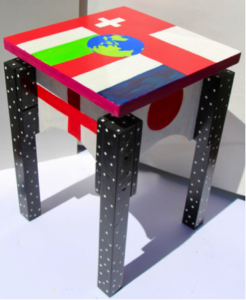 The Multicultural Seat by Lachlan and Nikola
"Together we can make a difference."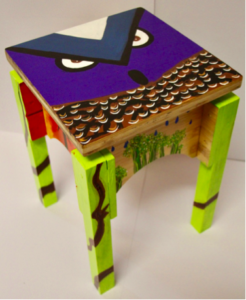 SOLD!
Wisdom of the Owl by Emmanuel, Nathan & Luka
"The significance of the owl on the SEAT lid is magic, mystery and wisdom."
2016
I came upon the S.E.A.T Project at a pop-up store and thought, 'what a marvellous opportunity to involve a group of my students'. I had ten Year 6 boys involved and it was highly motivating in all aspects; educational skills, values, cooperation and global awareness. I can't wait to extend this valuable opportunity to another group of students in our school community new year….."

Tracy Grant – Classroom Teacher, Penshurst Public School's 2016 Participation