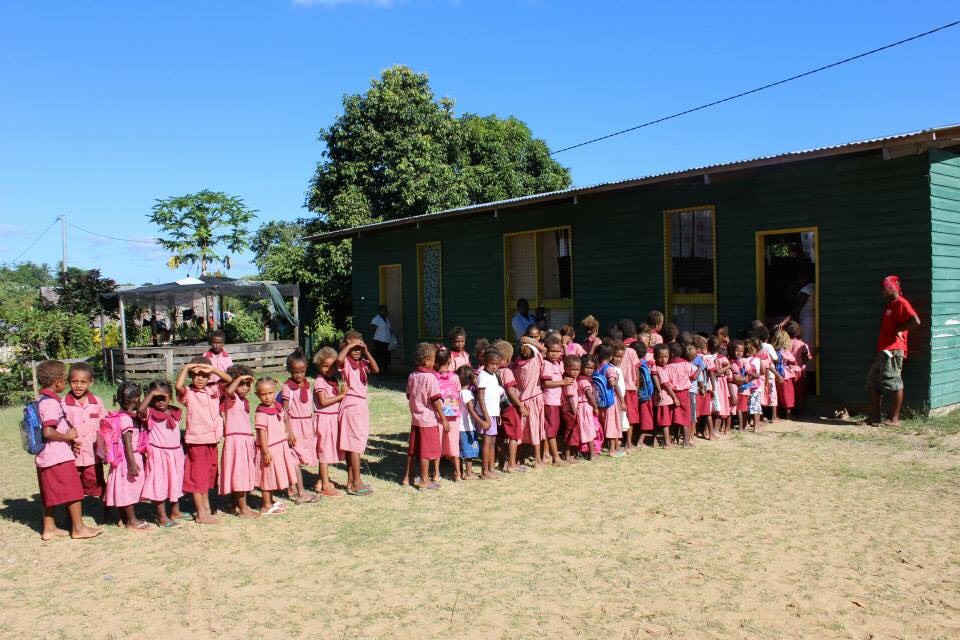 The Year 5 Students of Hills Grammar in Kenthurst have embarked on a mammoth joint venture S.E.A.T Project this year. With an introduction to Gilbert Camp Honiara, Solomon Islands, from the Lions Club of Parramatta, the students of Hills Grammar have begun their butterfly effect to become powerful contributors to the Global Harvest Christian Academy community.
This long term Project will see the Year 5 students progress into Year 6, continuing to develop a relationship with, and becoming 'change makers' for the Global Harvest Christian school.
We are very excited to follow them along on their global journey!
To read more about the 2017/2018 S.E.A.T/Solomon Islands Project click here:
If you are a school, business, or ethic individual interested in joining their Project, we would love to hear from you. Contact:
Today I met with the Year 5 students, their teachers, Pastor John (who is visiting Australia from the Solomon Islands) and Leeanne Hurren, president of Parramatta Lions Club. We heard from various speakers who gave their thoughts and ideas about how they can best assist the school community of Gilbert Camp in the Solomon Islands. We witnessed wise, well-thought-out, positive, philanthropic action in motion. These 2 students talked about providing the Gilbert Camp community with their needs and not their wants….

Through their own fundraising channels, the students have already raised $22,000 Solomon Islands dollars before even considering the sale of their SEATs!! The students intended this money to perhaps pay for the glass in the windows of the Kindergarten classrooms, but they discovered today, it's probably enough money for glass windows in every classroom in the school!

Inspired by the artwork of Joanne Hooke, they plan to decorate their SEATs for silent auction at the Spring Fair in October. Congratulations Year 5, the work you're doing is wonderful!"

Christa Silvia – National Project Manager, S.E.A.T Project
Every Tuesday afternoon, we have met in the Centre for Innovation and Creativity to work on this exciting project which aims to raise a sense of global awareness and community engagement.

The program centres on the story of 'The Little Stool that Could' which the students investigated over a few weeks. This story demonstrates the values and actions achievable by students participating in this project.  Working in collaborative teams of two or three, each group eagerly commenced construction of their SEAT.

Students were immediately engaged in solving problems, negotiating solutions, collaborating as a team and interpreting the instruction sheet contained with their SEAT Kit.  The Centre for Innovation and Creativity quickly became a hive of engineering activity, hands-on problem solving and lessons in the importance of co-operation.

Our students will have the opportunity to decide on the actions that occur as a result of this project. We are working closely The S.E.A.T Project team and the Lions Club of Parramatta to contribute to their Solomon Island's Project, which aims to connect Australian schools directly to Solomon Islands' primary-aged school children and their broader community. Less than 60% of school-age children in the Solomon Islands have access to primary education and this project is helping to build a community school and other facilities. The stools that we are constructing will form part of the campaign to raise funds and awareness for this project. As our students make decisions on how this will unfold, we look forward to your involvement and support.

Our first step in building a relationship with our new friends in Honiara commenced with the donation of our excess library books and shelving from the Junior School library.  As we relocated the library, any old and out of date books were culled from the collection and these have now found a new home in the Solomon Islands.  Our sincere thanks go to Leeanne Hurren, President of the Lions Club of Parramatta for picking up the many boxes of books and organising for them to be transported to Honiara."

Deborah Wightley – Centre for Innovation and Creativity Co-ordinator, Hills Grammar School
Student's first round of enquiry to the Gilbert Camp community….
Where do you get fresh water from for the school?
What school supplies and resources do you need the most? Do you have desks?
Does the school have a natural disaster plan with supplies in case of emergencies?
How do students get to school? Are there adequate services for students' transport to attend school
Is there adequate fencing around the school?
Do you have sunscreen and insect repellent for students?
Do you have adequate shelter to protect students?
Do you have access to power such as gas, electricity, generators?
Do you have trained educators?
Second round of critical questions….
Does the school have an adequate supply of medical resources such as first aid kits?
Do the families have access to medical facilities?
Is sunscreen and insect repellent a need for the students?
Do the students at the school need hats?
Would the school like to receive push bikes from us as means to get to school?
Does the school provide meals for the students?
Do you require desks for the students to work at?
How long do the students spend at school per day?
What type of equipment could we provide for the students to play with at break time?
Does the school require musical instruments for the students to play?
Would you benefit from having electricity in the classroom?
Do you require stationery and art/craft supplies for the teachers and students.
Does the school have access to flushing toilets?
Could you benefit from renewable sources of energy such as solar panels?
Would you benefit from having a teacher/student exchange with our school?
Do you require shade for the students?
Could we provide you with plants which can provide the students with food?
March 2017 Newsletter Hills Grammar: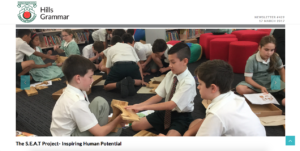 June 2017 Newsletter Hills Grammar: