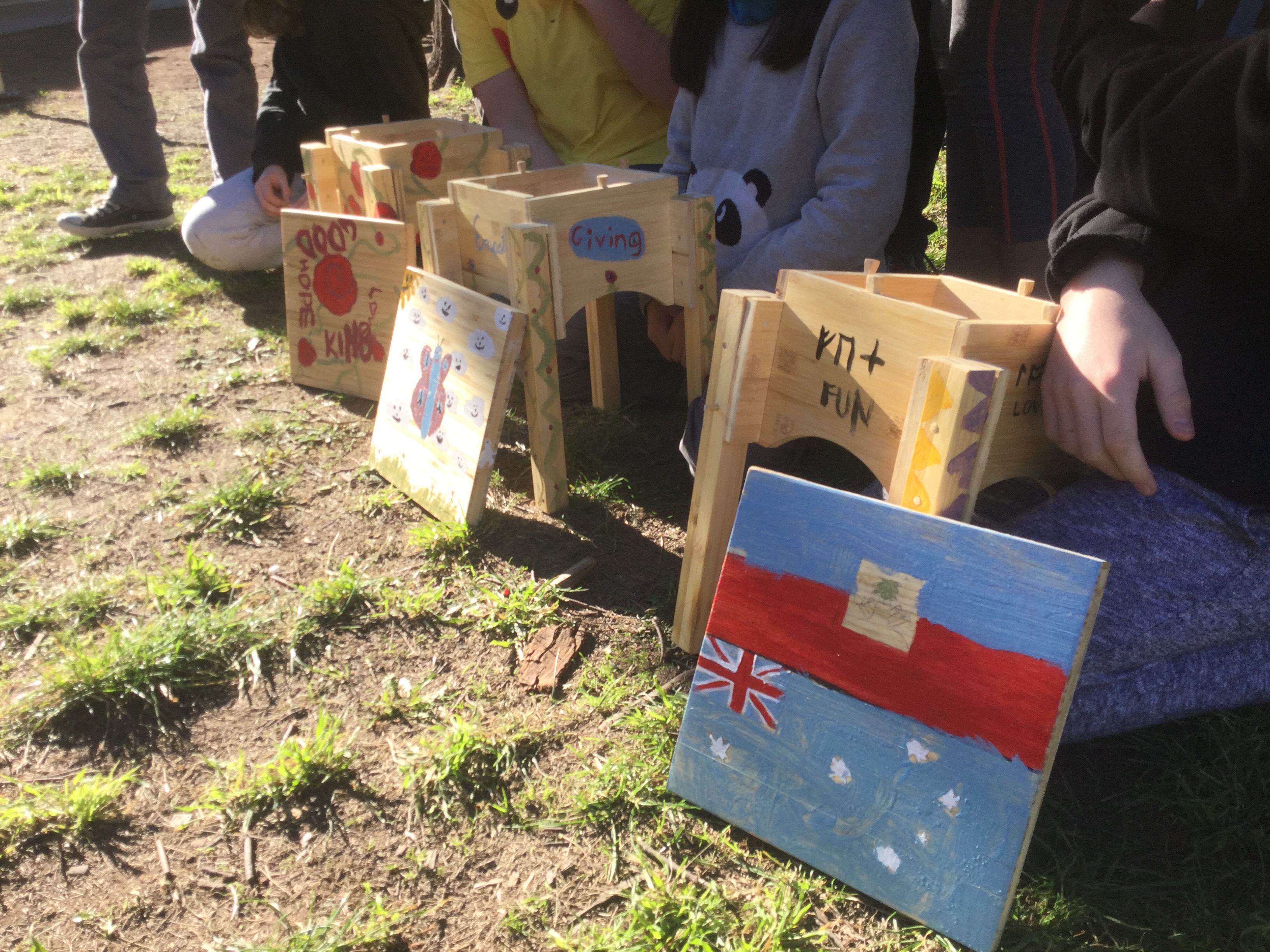 We are so excited to welcome our first Montessori School into the S.E.A.T Project community.
I have thoroughly enjoyed the teaching experience, it is so lovely to get so many resources handed to you and be able to tap into so many websites and videos! I would love to take this project further in the future.

From the perspective of the students, they loved the building of the SEATs in lesson one. The lessons in-between have been an insightful experience for the students, they have found it challenging at times to think deeper than the text level of the stories, and also to consider themselves and others in a positive way. They were very interested in the discussion of companies who "pay it forward". The students discussed these companies at home and many have been successful in engaging their parents in thinking about committing to such companies in the future."

Jenna Cunningham  – Teacher, Canberra Montessori School
The students decided to assist a community in Haiti by gifting their decorated SEATs to children there. With the help of the Haitian ex-pat community in Australia, the students are eagerly awaiting to arrange the transport and delivery of their gifts.