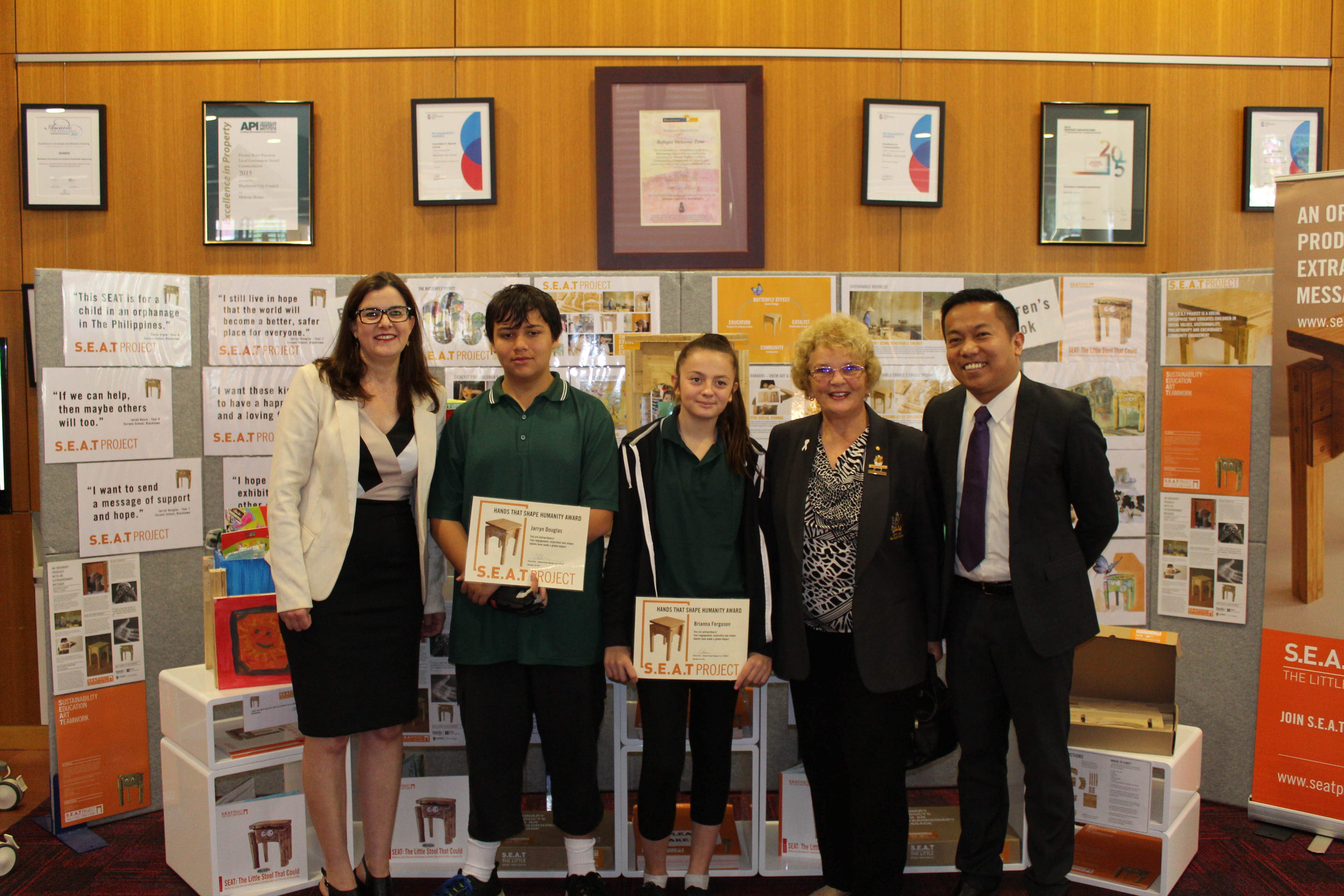 Here are some photos from the launch of a SEAT exhibition at Max Webber Library in Blacktown. Once the display was taken down these SEATs, thoughtfully decorated by the students of Coreen School, left Australia and were gifted to children in Angel House Orphanage in Davao Oriental, Philippines. All initiated by the students participation in the S.E.A.T Education Program!
Featured Image on the left: L to R – Christa Silvia (S.E.A.T Project), Jarryn Douglas, Brianna Ferguson (both participating students from Coreen School Blacktown), Kathie Collins (Blacktown Councillor), Marford Angeles (Philippines Consulate).
NEWSPAPER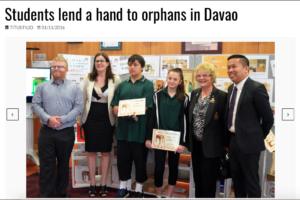 November 2016 Kalatas Newspaper:
Assistance came from the Philippine Embassy along with LBC Express, who generously gave their support in transporting the SEATs and accompanying gifts directly to the orphanage.
PRESS RELEASE
November 2016 Philippines Consulate General: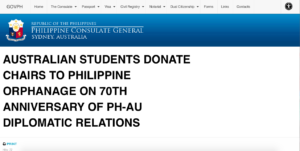 Thanks goes to the Max Webber Library for hosting the event. You can now borrow from Max Webber Library the book, "SEAT – The Little Stool That Could".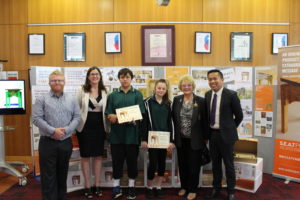 Here with the addition of John Williamson, the teacher from Coreen school, who presented the program to the students in the classroom setting.