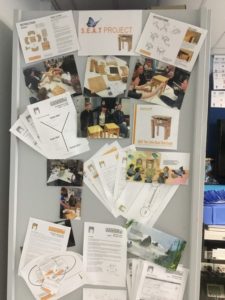 "Our students worked through the S.E.A.T Project education program with the support of their teachers and a select group of students from Liverpool Girls High School. Each fortnight, our students from the children's ward are joined by a group of Year 9 students. Liverpool Hospital School runs a program for Liverpool Girls High School students to improve their social skills in a structured environment.
Due to the challenges faced in a hospital setting, where students and their support come and go regularly, we decided to create a 'SEAT flow-chart wall' where we communicate what stage of our program we are at to all those involved.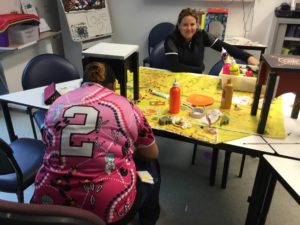 We worked with our Aboriginal Health Liaison Officer to come up with some aboriginal designs for our SEATs. We are now ready to donate them to our local Aboriginal pre-school "Coota Gulla" attached to Liverpool West Public School, whom we have a strong connection with.
We are very happy with the outcomes and the journey we made!"
Kay Howe Principal – Liverpool Hospital School